Producer/Owner: Linda Weiner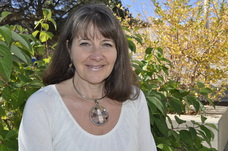 Linda Weiner has more than 25 years of experience assisting others to move
through obstacles and discover inner peace. She is an Intuitive Counselor and Transformational Life Coach, Reiki Master Teacher, Psychic Energy Healer and
Past Life Regression Therapist. Linda also teaches many metaphysical classes
including topics such as How To Magically Raise Your Frequency and Past Lives.


Following spiritual Guidance, Linda moved to Pueblo from the Boston area in 1997. As she became involved
with Pueblo's Holistic Community, she realized it would be beneficial for the metaphysical community to have
a place to come together and to also offer a welcome for those who are looking to connect with others of like
mind. In 2005, Linda created Pueblo Light Connection, which has continued to expand to a group of more than
800 enlightened individuals.

As Director of Pueblo Light Connection, Linda holds free monthly meetings, offers an extensive website,
a facebook page and sends monthly email newsletters with information on upcoming metaphysical events.
Pueblo Light Connection is the way for Southern Colorado's Holistic Community to connect.

Linda is also the Editor of the Pueblo Holistic Directory ~ a publication that reaches thousands of people
in booklet form and is available on Pueblo Light Connection's website ~ www.PuebloLightConnection.com

In 2010, Linda became Co-producer of the Pueblo Holistic Fair. Linda's goal is to create greater public
awareness of the life-changing message that a holistic approach to living offers simple, alternative options
to live healthy, happy and empowered!

---
Join the Pueblo Light Connection group on Facebook to stay connected with our community.





Founder and Co-Producer/Owner: Temara Speaks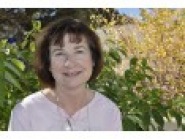 A native of Pueblo, Colorado, Temara was born metaphysical and has known no other way of living, After her service in the United States Air Force, she received her Bachelor of Science degree in Speech Pathology. She worked for the State of Colorado until she became a business owner, opening Heart-Light - a metaphysical store. She transitioned into the Pueblo Holistic Health & Psychic Fair via Bill Winkler. She grew the fair, and re-created it into the Pueblo Holistic Health & Living Fair, a Southern Colorado Holistic Expo production. She has done holistic/metaphysical events in various locations in Southern Colorado.

Her nephew (whom she adopted at the age of 10 mos.) is her hero. The day before he died (just short of his 17th birthday), after suffering from a devastating disease, Keith Allan told her, "Mom, I love my life." Living in constant pain, and requiring care from others, his sense of humor and inspiration, left its impression on all who knew him.

Temara facilitates the "Excuse Me Your Life Is Waiting" book-study (author, Lynn Grabhorn), which she started in 1999. She feels that only through each and every one of us taking ownership of our life can we realize our authentic self and truly create "heaven on earth." She is a Reiki Master, Psychic, and Master of Metaphysics.

---
Friend Temara on facebook.

Temara at facebook

---